We've gathered valuable resources from various websites and complied them here in one easy location.
California Small Claims – Court Site – Self Help
Department of Consumer Affairs on Small Claims Court
♦  Legal Aid Society of Orange County, CA
Small Claims Adviser Los Angeles 213.974.9759
Small Claim Court Study Guide for temporary – pro tem judges – highly likely you might have an attorney whose volunteering to be a Judge for the day.
If you have a claim for more than the Small Claims Limit, you can sue, but you waive the amount over the limit.
Child & Related Pages
Our Webpage on Appeals & Grievances
Car Accidents – Whose at Fault?
Small Claims Court Guides &
Reference Links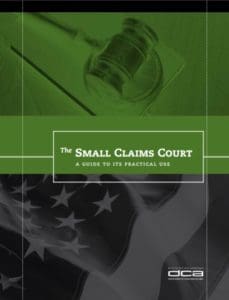 CA Small Claims Court Guide (html) 
Gathering the documents you need
courts.ca.gov/selfhelp-smallclaims
Small Claims Court Procedures & Practices – including training for judges
Dental For Everyone, has an excellent  website with full brochures, online quoting and enrollment